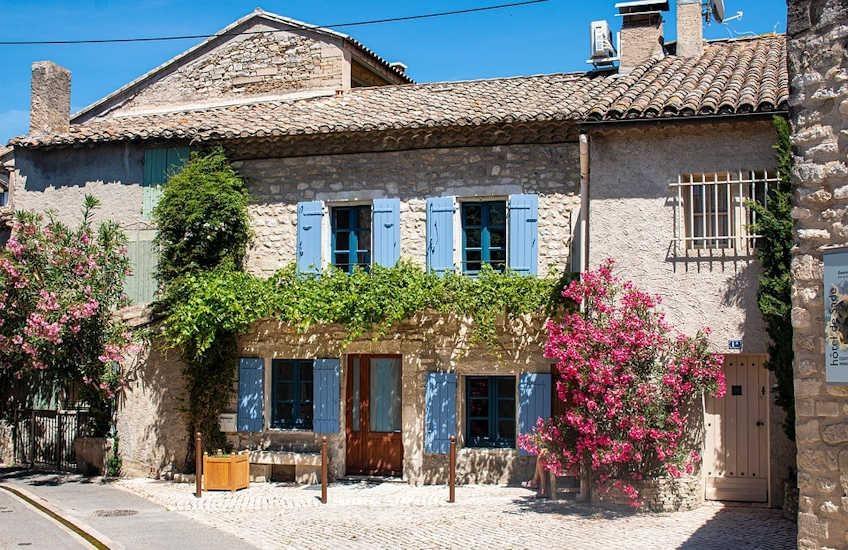 This has been a difficult year for most of us. Alice and I have come through relatively unscathed only having to suffer the boredom of being sequestered in an small but comfortable apartment in Jersey City. But that time is nearing an end. The lease on our apartment is running out at the end of April and Alice and I are both vaccinated against Covid. So now decisions have to be made and preparations have to be started. It is too early to actually implement travel arrangements since borders are still shut. But that too will change shortly. 
We will be moving out of our JC apartment because I do not want to renew and get locked into another year. Unlike in Europe where you can give the landlord two months notice that you intend to move out, here in the USA the landlord has the legal right to collect the funds associated with the full term of the lease. Plus the security deposit. So we are moving in with the kids, at least for a few months. Meanwhile I am on the computer searching for housing possibilities and researching the legal and financial issues that all this entails. The scope I was using to search for places to live started out set to wide open. All of Europe and parts of the USA. Very quickly the field of view had to be narrowed. Factors like cost of living, quality of life, weather, food, healthcare, distance from international airports with direct flights to the USA (Ringo can not fly in the cabin of the aircraft on intra-European flights and the kids demanded that we don't move too far from airports with direct flights from New York), cost of transportation, and taxes were the factors I used to narrow down the search. The list started including these places:
Italy
France
Spain and the Canaries
Belgium
Netherlands
Portugal and Madeira
Austria
Germany
Croatia
Greece
Massachusetts
Vermont
New Hampshire
Maine
Oregon and Washington
We have a fixed income so the cost of housing represents the largest single factor in our decision. Quality of life is a close second. Sure we can get a cheap apartment in a broken down building in a blighted area but who would want to live that way. We have certain minimum expectations when looking at a dwelling. It has to be light and ventilated, having windows that look out beyond the adjoining building. With preferably a view of something pleasant to look at. It can't be more than one story up without an elevator. It has to accept dogs. It needs to be furnished unless its close to where we are now since we do have furniture. 
We have Medicare and secondary insurance so we are covered medically in the USA but medical coverage in other countries vary and it does play an important role in the decision. Although all European countries have universal healthcare, those plans are implemented differently in each country. 
Weather and climate play an important role in this process. The Northeastern USA fails the test. Most of Europe has a better climate to offer than the yoyo climate of the Northeastern USA. However its not all the same climate. The Mediterranean has acceptable weather for about 10 months a year and then there is the heat of July and August. Every day of July and August. Heat that unless you've experienced you don't know how oppressive it can be. Fortunately it is a daytime factor since the nights do cool down. The Atlantic coast can be rainy and windy but temperatures rarely fall to levels that occur on the other side of the Atlantic. Summers could be warm but also very rarely get as hot as the other side of the Atlantic. Northern France, Belgium and the Netherlands could get snow but again not like the other side of the Atlantic. Sweaters in July are not uncommon in these countries adjacent to the English Channel. I'm not considering the countries further north, Norway, Denmark, Sweden, Finland, Estonia, Latvia and Lithuania because they are either too expensive to live in or they are too far north or both. 
And then there are the legal and tax issues. Most European countries do not tax passive income. What is passive income you ask? Social Security and Pensions are passive incomes. Most European countries except Italy. They tax American Social Security as regular income and they take a big bight. The cost of living in Italy is not really much cheaper than most other parts of southern Europe. Denmark and Norway are more expensive to live. The Netherlands is doable except for places like Amsterdam which are a bit more expensive. But you get what you pay for. One of the legal issues is a car. Unless I live in a city with everything I need, say like Amsterdam. Also, don't forget that Italy has the worse bureaucracy of any place I have been to. They love red tape. I don't.   
I need a car. We considered living in Venice. The availability and cost of apartments is surprisingly reasonable and I would love to wonder the neighborhoods of Venice with a camera and all the tourists nowhere tone seen. But then there is that tax issue and the inevitable sense of confinement. Similarly we looked at Madeira, a Portuguese island with direct flights to New York. Beautiful large apartments cost half of what they cost in European cities. But cars make up the difference. A 10 year old, beat up, VW Golf cost $25,000. 
The car issue does carry into the other areas we are looking at. We had a car when we were in Europe but had to sell it at a garage-sale price because Covid had already shut down the World and we had to leave. But now we need a car again. But its not so simple since European countries like the chicken/egg bullshit. Say we want to move to France. We could buy a car right-away but can not register the car until we are resident in the country. That entails having a rental lease and utility bills for at least 3 months. A much, much easier process than in Italy but still three months is a long wait. Trolling through the internet does pay off sometimes. I found out that anybody can buy a car in Germany. And the Germans have what are called transport or export plates that you can buy. Anybody can buy these too. You buy them for a set period of time, a few days or a few weeks up to a year. They are not cheap costing 900 euro for six months but they include basic insurance. The catch is that you must leave Germany. A car with these plates can be driven legally anywhere else. France, on the other hand allows you to bring a foreign car in and buy insurance and obtain temporary plate while waiting to get your car registered. While waiting for your residency. So, I can land in Germany and go to a car dealership and buy a car and get transport plate for say, three months. Then I can drive to France and move into a new place. Then I get a cell phone (counts as a utility bill) and a rent receipt and take those to the insurance company and buy insurance. The insurance company then sends me to an agent that will give me temporary French plates and I have a legal French car while waiting for the official residency requirements to be met. No need for a long term car rental. 
I initially started looking for regular rentals. Housing with a one year lease. Although I found many with reasonable rates, including in Venice and Amsterdam, I was not comfortable signing a lease without actually seeing the house or apartment. An alternate option was to rent temporary housing, like off season vacation homes, and once on the ground start looking for permanent digs. But then the car issue came up. To do that we would need a car and the only way to get one is to rent one for an extended time. The cheapest I found was $500 a month for a basic economy car. But then I found that German deal I mentioned and that solve so many issues. So now we can rent a short term rental and still have a car that does not come with a mortgage. That frees us up to look for a nice place at our own pace. For anybody interested, you can get really nice vacation homes at reasonable rates during the off season. Like fully furnished two bedroom houses in small, quaint villages for 800 euro a month. Or even less. 
An other issue is healthcare. As I said we are covered with Medicare and secondary insurance in the States. That means nothing in Europe so we need to be covered there. Each country has its own system and regulations but all require that you be covered. All are based on contributions to the Social Security system for each country. If you contribute a certain minimum to the SS system, you are covered. If you are too poor or you are unemployed the system will cover you. Beyond that there are some difference that effect people like me. In Italy, I would be covered since I have to pay taxes on my American Social Security income. So would Alice. In Spain, since they don't tax passive income, and since they don't automatically cover foreign nationals, we would have to buy private insurance at about $350/month. And then there is France. France has a system they call PUMA in which everyone must be covered. If you do not contribute to the French Social Security system, you are charged a yearly premium equivalent to 8% of your annual income. Except they do not consider passive income as income, which is what we have. Therefore our health coverage in France would be free with the exception of the Top Up insurance that is required for all residents of France. That is a private insurance to pay for deductibles and dental and optical coverage. Typically about 20 Euro a month. I have not fully investigated the systems in the Netherlands, Belgium, Germany and Austria. 
Updates as they develop.